Welcome
West Central Child Care Connection is a resource and referral agency dedicated to supporting children, families and the child care community by promoting options in accessibility, affordability and quality care.
We hope you enjoy the information and resources we offer on our website. Feel free to contact us with any questions.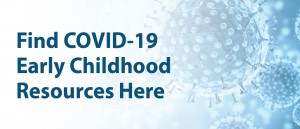 Reopening Child Care In Illinois
1099 Instructions
An online version of provider 1099 forms for 2021 are available now.  The paper version of the 1099 will be mailed by 1/31/22, but if providers wish to print their 1099, they can do so now at:
On the home page providers need to go to the Vendor Tab.
In the Vendor Tab, click Vendor 1099 Forms.
Providers must enter their social security number, or sole proprietor FEIN, along with their name.
The next step is to click on the appropriate security image, then click submit.
They can then print their 1099.
90-day Grace Period
Families who are no longer employed should report that to the CCR&R or Site Administered provider.  They will be given a 90-day job loss grace period.
Enrollment Attendance and Payment Policies
Effective July 1, a provider must be open and serving children in order to be paid for CCAP services.
• Provider may not bill for more children than they can legally serve under DCFS emergency rules.
• Line out children on the billing certificate that have dropped out or are no longer enrolled due to reduced capacity and list the last day of care or notify your CCR&R to have them removed.
• Only children that are in attendance should be counted as "attended". Distance learning activities to CCAP children that are not physically in attendance do not count as attended.
• The 80% payment rule is being revised to 70%. Licensed and license-exempt centers and licensed home providers will be paid for all approved days of care if children attend at least 70% of the days.
Child Care Restoration Grants
The Illinois General Assembly has directed at least $270 million of the state's Coronavirus Urgent Remediation Emergency (CURE) Fund to support the economic health of child care providers as our economy reopens. The Child Care Restoration Grant Program is designed to support licensed child care programs that lost revenue due to a restriction of their business as a result the COVID-19 public health emergency. Providers can get more information at:  https://www.ilgateways.com/financialopportunities/restoration-grants.
Strengthen and Grow                Child Care Grants for FCC
The Strengthen and Grow Child Care program, abbreviated as SGCC, is designed to give family child care programs the resources needed to keep their programs open, helping them do their best in caring for children.

The SGCC gives eligible family child care providers grant money each quarter – or every three months – to provide additional, predictable, and stable funding for your program. At minimum, a family child care provider will receive $2,500 per quarter and a group family child care provider will receive $3,750 per quarter. This money is meant to help each family child care provider improve their program by investing in personnel and other program needs.
There is a toolkit document for family child care providers available on the webpage at the following link to download the file:
https://www.ilgateways.com/docman-docs/financial-opportunities/covid-19-relief/sgcc-grant/2235-family-child-care-sgcc-application-guide/file
The tool kit provides:
Access to all the information needed to apply to the Strengthen and Grow Child Care Grant program for family child care providers
Family child care specific examples and links to resources
Links to all existing SGCC resources in one place that is easily accessible
Application for the SGCC has been extended through February 24, 2022. 
Don't delay!  Apply today!
Helping Parents with:
Child care referrals
Information on evaluating quality child care
Resources on various parenting issues
Assistance in paying for child care (for income eligible families)
Offering Child Care Providers:
Access to valuable training
Support services for new or established programs
Access to funding opportunities
Lending library resources
WCCCC…
…is concerned about the ratio of supply to demand for child care and works with parents, child care providers, businesses, and community organizations to help increase the availability of quality child care services and resources in nine counties in West Central Illinois.  These counties include:
Adams
Brown
Calhoun
Cass
Greene
Hancock
Jersey
Pike
Schuyler