Welcome
West Central Child Care Connection is a resource and referral agency dedicated to supporting children, families and the child care community by promoting options in accessibility, affordability and quality care.
We hope you enjoy the information and resources we offer on our website. Feel free to contact us with any questions.
Check out our Facebook page.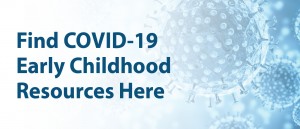 Reopening Child Care In Illinois
Child care centers and licensed homes operating as Emergency Child Care (ECC) providers and participating in the Child Care Assistance Program (CCAP) are eligible to receive a 30% add-on to their approved daily rate for each child of an essential worker attending their care in the month of April/May/June 2020. Essential worker is defined consistent with the Governor's Executive Order 2020-10.
To receive the enhanced rate, eligible providers must report information on the children of essential workers they are currently caring for to their local CCR&R. This reporting must be done by completing the Child Care Provider Essential Worker Report at this link: www.dhs.illinois.gov/ccew.
To complete the Child Care Provider Essential Worker Report, please fill in each field for each child you are reporting. Additional rows will appear as you begin typing to allow for the reporting of multiple children. By submitting this report, you are attesting that the children listed are currently attending your care and are the children of an essential worker. Incorrect or fraudulent reporting will result in an overpayment and a potential Office of Inspector General (OIG) referral.
During the shelter in place order, parents are not required to sign the child care certificate.  Providers must always sign the certificate, but they can submit them without a parent signature and they will be processed.
Providers who were licensed child care homes prior to March 22, 2020 will continue to get the licensed rate of pay for all CCAP children.  All certificates need to be submitted whether they were open or closed, and whether or not they provided care for all their children.  They should claim actual days care was provided, even if it is 0.  All child care providers (Formerly licensed and License Exempt) will need to submit a completed COVID_19 Attendance Exemption Form with your certificates, which will be mailed with the May certificates.  If you do not receive one, call our office.
As of March 22, 2020, license-exempt homes may provide care for 6 children, including their own age 12 or under.  It was clarified that the total number of children cared for in a 24 hour period may be more than 6 if they are there in shifts with no more than 6 children cared for at a time.
The Governor's Office of Early Childhood wants to hear from the field and is accepting questions about COVID 19 and child care-related concerns.   They will forward the questions to the appropriate place for an answer, and are also monitoring common questions that are raised to better address our highest concerns.
Please send your questions and concerns to their email address:
GOV.OECD@illinois.gov.
Helping Parents with:
Child care referrals
Information on evaluating quality child care
Resources on various parenting issues
Assistance in paying for child care (for income eligible families)
Offering Child Care Providers:
Access to valuable training
Support services for new or established programs
Access to funding opportunities
Lending library resources
WCCCC…
…is concerned about the ratio of supply to demand for child care and works with parents, child care providers, businesses, and community organizations to help increase the availability of quality child care services and resources in nine counties in West Central Illinois.  These counties include:
Adams
Brown
Calhoun
Cass
Greene
Hancock
Jersey
Pike
Schuyler