Welcome
West Central Child Care Connection is a resource and referral agency dedicated to supporting children, families and the child care community by promoting options in accessibility, affordability and quality care.
We hope you enjoy the information and resources we offer on our website. Feel free to contact us with any questions.
Check out our Facebook page.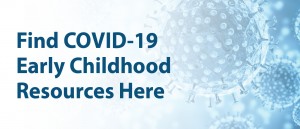 Reopening Child Care In Illinois
Staring July 1st, Child Care Certificates for home providers will once again require a parent signature.
All family co-payments were reduce to $1.00 per month for April, May and June.  Co-payments will return to the amount they were in March.  If a family's income has gone down, or the number of people in the family has gone up, clients can request to have their co-payments reduced through the CCR&R.  How and when co-payments are collected is between the family and provider.  IDHS will continue to deduct the full monthly co-payment from all CCAP payments.
Helping Parents with:
Child care referrals
Information on evaluating quality child care
Resources on various parenting issues
Assistance in paying for child care (for income eligible families)
Offering Child Care Providers:
Access to valuable training
Support services for new or established programs
Access to funding opportunities
Lending library resources
WCCCC…
…is concerned about the ratio of supply to demand for child care and works with parents, child care providers, businesses, and community organizations to help increase the availability of quality child care services and resources in nine counties in West Central Illinois.  These counties include:
Adams
Brown
Calhoun
Cass
Greene
Hancock
Jersey
Pike
Schuyler